Drawing App with MIDI-Controller input
An online drawing tool that lets you change colors via MIDI controller.
The app runs without any plugins/java applets/whatsoever.
Chrome is the only browser with native MIDI support yet (2015).
you need some sort of Midi-Controller (personally I use a Korg NanoKontrol, 25$) .
paste the following into chromes URL bar

chrome://flags/#enable-web-midi

and activate the Web MIDI API (2018 version of chrome has this activated by default.)
restart chrome and reconnect your MIDI device (just to make sure, otherwise chrome sometimes forgets about your midi device.)
go to http://jsfiddle.net/heinzotto/au309r3s/7/embedded/result/ and turn the knob/fader you want to use and note down their channel number shown in the window.
the drawing app has three input fields right next to the HSB sliders. Enter the channel number of the MIDI fader you want to use.
I use a Korg nanokontrol and the first slider has the channel number 2, so I assigned it to the hue channel like in the picture below.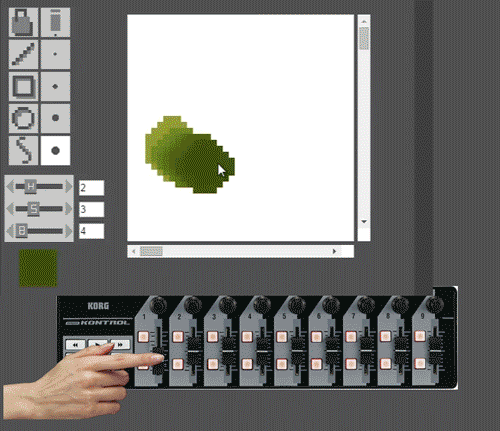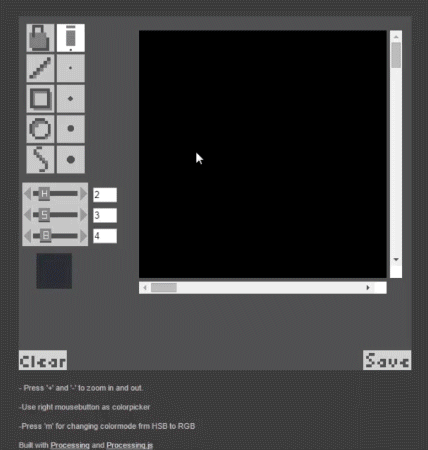 If you don't have a Midi-Controller, but want to get a taste of how the app works, use the following
keyboard shortcuts
:
'x' and 'z' to change brightness
'a' and 's' to change saturation
'q' and 'w' to change hue